Troubadour Poetry Prize 2016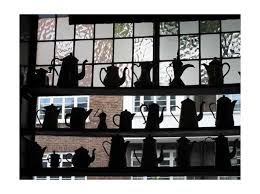 Troubadour International Poetry Prize 2016
The following prizewinning poems were chosen by our 2016 judges Jane Yeh & Glyn Maxwell who read along with winning poets at our annual prize-giving event at the Troubadour on Monday 31st October 2016:
First Prize, £5,000, Pasodoble With Lizards, Abigail Parry, London
Second Prize, £1,000, Father, Dennis L.M. Lewis, Doha, Qatar
Third Prize, £500, To the Headless Long-Stemmed Rose on a Staircase in the Subway, Kateri Lanthier, Toronto, Canada
plus (new!) Troubadour prizes (for London/South-East winners)
£100 Troubadour restaurant gift voucher, Shogo Says, Kirsten Irving, London
Bottle of Troubadour champagne, Monologues for Young Actresses, Barbara Barnes, London
plus 20 prizes of £25 each for:
Patience, Andrea Holland, Norwich
Threads, Audrey Ardern-Jones, Epsom, Surrey
After all you discover it is about locks, Barbara Morton, Drumoig, Fife
Balloons, Betty Thompson, Enniscorthy, Co. Wexford, Ireland
Departure, Beverly Nadin, Sheffield
Ode to an Octopus, Catherine Temma Davidson, London
Writing Him Out, Elizabeth Parker, Bristol
[La Madre wants not to be in the sea—], Geraldine Clarkson, Leamington Spa, Warwickshire
Flight, Giles Goodland, London
Fossils, Jennie Osborne, Ideford, Devon
Vera, Keith Hutson, Wakefield, West Yorkshire
Leeches, Lindsey Holland, Aughton, Lancashire
by the aviary his brother sat down and wept, Mariel Alonzo, Davao, Philippines
The Bird Woman of Nigeria, Noreen Ellis, Chicago,

USA

Advice for Girls, Phoebe Stuckes, Alcombe, Somerset
Surfacing, Richard Aronowitz, Oxford
Plague, Ruth Waterman, London
Dieppe, Scott Elder, St Priest des Champs, France
Judges' Reports
Jane Yeh writes…
I greatly enjoyed reading the wide array of poems that made up this year's Troubadour International Poetry Prize. I was impressed by the variety and sophistication of many of the poems, as well as the range of subject matter, tone, form, and style. It's a real pleasure to see the multiplicity of voices when you're reading through hundreds of poems, by turns witty or haunting, meditative or urgent, tragicomic or deadpan. So thank you to everyone for entering. All of the judging was done on a completely anonymous basis — in fact, it took a couple days of spreadsheet checking, and no doubt double-checking, before Anne-Marie could tell us the names of the winners.
I was truly impressed by the quality, depth, and expertise of the winning and commended poems. The first-place winner, Pasodoble With Lizards, by Abigail Parry, was a clear standout with its linguistic energy, exuberant rhythm, surreal imagery, and intricate craftpersonship. I was dazzled by the poem's momentum down the page and the artfulness with which words and phrases were repeated with variations; the strangeness of the narrative, the sheer imagination of the descriptions and metaphors and similes; and the sense of mystery, that no matter how many times you re-read the poem, you can't be entirely sure you know what's going on. I absolutely love this poem. Just stunning.
The second-prize winner, Father, by Dennis L.M. Lewis, is striking and compelling in a different way, with its own brand of momentum and narrative drive. The apparently simple, straightforward language and impassive voice allow us to follow along with the speaker's experience all the more intensely, while there's something hypnotic about the locations the speaker wanders through and the characters he meets. The more I read this poem, the more fascinated I was by its just-slightly-off reality, almost like a David Lynch film. I was also impressed by the writer's restraint, the complete lack of sentimentality with which he writes about the search for father.
The third-prize winner, To the Headless Long-Stemmed Rose on a Staircase in the Subway, by Kateri Lanthier, was an especial favourite of mine. Its title is immediately intriguing and curious, and the rest of the poem certainly lives up to it. Every line is full of original, striking expressions to savour. I like the sense of rigour in couplets and end-stopped lines, as well as the subtle use of rhyme and the musicality of the language. The voice is fresh and appealing, while the submerged sense of loss is expertly suggested through images like cut sunflowers send up signal flares.
I also really admired many of the commended poems, including (in no particular order) Patience, by Andrea Holland. I thought this poem's invented form, with its repeated phrases and circularity, was particularly effective, and the images were vividly physical.
I was also impressed by the form of Audrey Ardern-Jones's poem Threads, which consists of one sentence extended over 16 lines, and which sensitively depicts a cancer sufferer's life and death.
After all you discover it is about locks, by Barbara Morton, was an accomplished, dream-like prose poem that also looks wonderful on the page.
Departure, by Beverly Nadin, was full of precisely drawn details of landscape, a deceptively spare poem with a philosophical bent that lingers in the mind.
Catherine Temma Davidson's poem Ode to an Octopus was an elegant, witty, well-crafted piece that does what it says on the tin, as well as being a loose sonnet.
Flight, by Giles Goodland, depicted a subtly touching story of parent-child relations, with a nicely understated, conversational style that draws the reader in.
I enjoyed the approach of Jennie Osborne's poem Fossils, with its airy open-form layout that matched its delicate phrasing and imagery.
Vera, by Keith Hutson, was well crafted and evocative, a convincing snapshot of the past enlivened by a gentle, wry humour.
The Bird Woman of Nigeria, by Noreen Ellis, was a magically haunting poem whose criss-crossing repetitions had a sestina-like quality.
And last but not least, Richard Aronowitz's poem Surfacing featured a compelling chain of images that told the story of a missing person with a skilfully suppressed sadness.
Glyn Maxwell writes…
What I savour most in a fine poem is that every line seems to dine on the one before, the same proteins seem to flower, the thing twists and repeats and alters and doesn't, like DNA strands. In Abigail Parry's Pasodoble With Lizards the word 'two' grows two more 'two's, 'gilt mirror' grows 'gila monster', 'dumped' begets 'dozens' begets 'doubled' and so on and on, and still the poem expands outward, the story tells itself – goes itself, since we're talking about a Hopkinsy effect – well this is like that, and I like it immensely.
Do I wake or sleep in Father by Dennis L M Lewis? I don't know, or mind, but it treats that dangerous chemical dream with rare responsibility – dreams are trivial in that they're surreal but profound in that they're universal, and here I feel the latter, the stumble through a scene both logical and crazy, fuelled by conscious need ('the search for father') and fooled by unconscious ones ('soon I got waylaid'). A winning snap of an unwinnable game.
Kateri Lanthier's fine poem To the Headless Long-Stemmed Rose on a Staircase in the Subway gets New York in all its grace and dirt, its capacity to slide you decades back or forth along a subway track or an avenue. The sad sigh of its quick wit – 'You did yourself a party favour' 'Meanwhile, we're gunning it' – rides the poetic subway with the lyrical, 'Peach-ache of ripeness' and the wrung-out, 'the sound of your plane leaving and leaving and leaving.' The heart of civilization keeping its shit together in spite of everything.
Mariel Alonzo's by the aviary his brother sat down and wept is elegiac and compelling, a study in perplexity and solitude – 'why didn't anyone's throat soar?' – as the speaker rustles in the embers of what time has taken back.
In Monologues For Young Actresses Barbara Barnes vividly and movingly captures the helpless transports of a schoolgirl as she first encounters literary beauty. Everything changes – 'I am rehearsed/in weeping, I no longer cry…' she mourns in her bliss.
Geraldine Clarkson's amazing La Madre… that 'wants not to be in the sea' is most terribly alive and alone, its agony of restlessness the lament of any great soul marooned in the wrong world, smiling her 'wide/smile of undoing…'
There's a fierce fragility to Scott Elder's Dieppe, from the sharp intake of breath that ends the first line 'if' – to identity itself slipping away, the woman still there 'your own colour' and yet gone 'into that nightscape'…
'Rivers/of need have gurgled here' cries the speaker of Lindsey Holland's Leeches, deep in a rich, troubled meditation in a chapel 'soaked with passion'. Pinned to the pew, a despairing language broods and burns, the very agenbite of inwit.
Kirsten Irving's Shogo Says, where three different lives of the nameless 'father' travel different roads to the same lonely place, is both funny and forlorn, details of lives exactly remembered but achingly transitory and suddenly not there.
There's a brilliant, almost painful exactness to Elizabeth Parker's Writing Him Out, where whatever needs to be written to the nameless him demands puncturing, squeezing, a bright scratch, a clot, a psychology crystallized in a single act.
In Advice for Girls Phoebe Stuckes elegantly skewers the inanities of digital life, where life is only aye or no, all things matter equally from murder to mascara, and if in doubt say 'Beyonce' till everything's cool. Nailed it.
In Balloons Betty Thompson carefully, chillingly, recounts a loss-of-innocence story, delving deep into the stare of a child at a conjurer's tricks, tracing its slow fracture into disquiet and dismay: I pressed till I found a bursting point…
Portia, Ruth Waterman's witness to the coming of Plague, trembles with apprehension as she sees the sea…creeping in, do you notice?' and sounds the first intuitive response to looming horror, as a poet in England should do, then and now.
2016 Winning poems…
First Prize
Pasodoble With Lizards
In every house, this room. The two of us,
the two of them, and two eyes looking, looking back
at two eyes looking – double locked. A hall of mirrors.
The frills go up. The zoetrope's gone gaga. Lickety-split,
they're off again – two whirring figures skipping house to house
and room to room, and sticking to the shadows. Off we go -
in the aesthetician's house, the upstairs room. The gilt mirror